Developing and manufacturing The World's Fastest Skiving & Roller Burnishing machine doesn't happen overnight.
We have perfected the Sierra USA® with features such as a single touch screen, and air conditioned electronics.
The Sierra USA® Patented Tooling is sold exclusively to customers under Sierra Machinery, Inc. contracts. Sierra USA® Tooling is not sold or warranted to manufacturers using other machine brands.
Key features of all Sierra USA® Patented Tooling
Pressure compensated rollers require no pre-setting.  We do not size with rollers.
Consistent surface finishing.
No over rolling or laminations.
No guide pads to wear out.
Versatility in choice of inserts and tools for a variety of materials and amounts of stock removal.
Rough cutting, skiving, and burnishing in one forward pass.
Surface finishing can be changed easily at the operators control panel.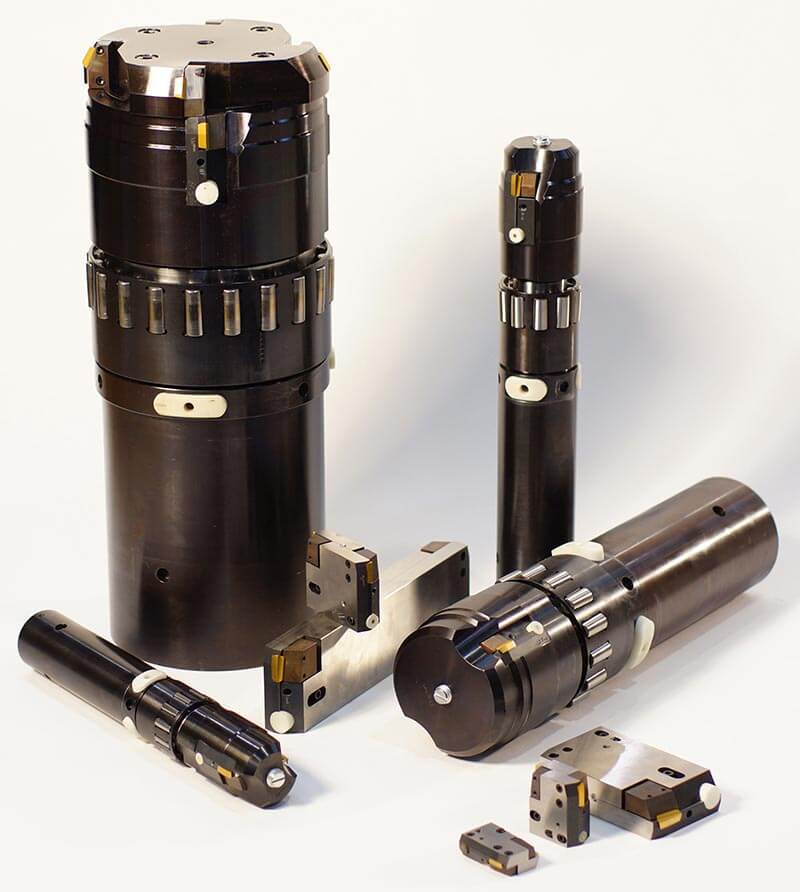 The Sierra USA® is the fastest in the industry.
An operator can perform a complete change on a 10ft machine in under 11 minutes.

The World's Fastest
Skiving & Roller Burnishing
Dallas/Fort Worth Area - Corporate Office
925 E Kennedale Pkwy, Kennadale, Texas 76060
Ph: 817-477-0999 | Fx: 817-473-9999
[email protected] | [email protected]
Plano Area
800 E Campbell Rd Suite 155, Richardson, Texas 75081
Ph: 214-677-4884 | Fx: 817-473-9276
[email protected] | [email protected]
North Fort Worth Area
12509 N Saginaw Blvd Suite 108, Fort Worth, Texas 76179
Ph: 817-563-5800 | Fx: 817-473-9276
[email protected] | [email protected]
Lubbock Area
7433 Marsha Sharp Fwy Suite B, Lubbock, Texas 79407
Ph: 806-503-6350 | Fx: 817-473-9276
[email protected] | [email protected]
Atlanta Area
1601 General Arts Rd, NW Conyers, Georgia 30012
Ph: 404-270-1777 | Fx: 817-473-9276
[email protected] | [email protected]
San Antonio Area
2503 Boardwalk St, San Antonio, Texas 78217
Ph: 210-521-7663 | Fx: 817-473-9276
[email protected] | [email protected]
Houston Area
22546 Franz Rd Bldg 8, Katy, Texas 77449
Ph: 281-980-0315 | Fx: 817-473-9276
[email protected] | [email protected]
Austin Area
1834 Ferguson Lane Suite 1400, Austin, Texas 78754
Ph: 512-442-1115 | Fx: 512-609-8681
[email protected] | [email protected]
Denver Area
12500 W 58th Ave Suite 213, Arvada, Colorado 80002
Ph: 303-264-2832 | Fx: 817-473-9276
[email protected] | [email protected]
Des Moines Area
491 SE 72nd St, Pleasant Hill, Iowa 50327
Ph: 515-720-1090 | Fx: 817-473-9276
[email protected] | [email protected]